About Financial Management Course
This Specialization covers the fundamentals of strategic financial management, including financial accounting, investments, and corporate finance. You will learn to evaluate major strategic corporate and investment decisions and to understand capital markets and institutions from a financial perspective and you will develop an integrated framework for value-based financial management and individual financial decision-making.
Scope of Financial Management Course
When you complete the Financial Management Specialization, you will:
1. Have a solid foundation in developing an integrated framework for strategic financial decision-making.
2. Have a thorough understanding of financial statements and the financial information they provide, and be able to critically evaluate and analyze cash flow statements.
3. Understand the management and evaluation of portfolios and firm valuation techniques.
4. Understand how to incorporate risk and uncertainty into investment decisions and understand how companies make financing and investment decisions.
Benefits of Attending the course: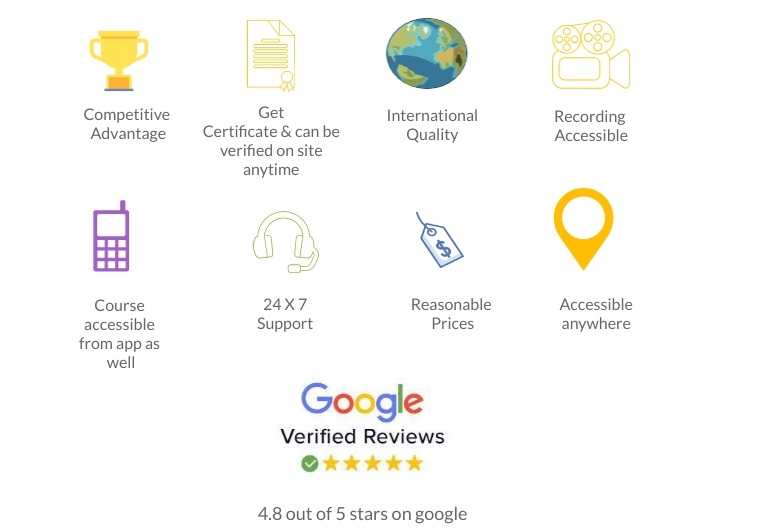 1. Opens Up Job Opportunities
One of the most obvious reasons to make a financial management course is that it opens up job opportunities for you. This might be in the company you work for or for other companies but the more qualifications you have, the better suited you are for the roles. Plus new employers love to see people who are voluntarily improving themselves and taking on new education.
Plus there are new types of job opportunities that can arise when you have this kind of training behind you. A few examples include:
· Financial management
· Investment banking
· Financial planning services
· Brokerage firms
· Loan Officer
· Insurance companies
· Commercial banking
· Credit management
2. Adapts Well to Other Training
A good financial management course is also a solid foundation for other education and adapts well to job-specific training. Which means if a company is looking for someone with a good foundation that they can train further to do a specific job, this kind, of course, is an excellent qualification for that situation.
3. Get Used to Learning Again
4. Learning Improves Job Satisfaction
Studies have shown that when people improve their education on a topic, it improves their job satisfaction. So maybe you are taking financial management courses to learn for your existing role – you may well find after the training, you feel more confident and better prepared. This improves general job satisfaction and also ensures you are an even more valuable member of the team.
5. Use What You Learn
If you plan to run a small business or start as a sole trader, then this kind, of course, is extremely practical. Learning solid financial management will help you to keep better track of your finances, the business finances and learn to understand the company's financial health better. This can be key to short and long term success as poor cash flow and financial mismanagement through lack of knowledge are key reasons that businesses fail.
6. Better Understand the Basics of Finance
We often see people who are not even in business or using the knowledge for their job take financial management courses. Why? Because even having personal finances means management and these courses can easily be used in personal finances just as well as in business or corporate situations. People who have an increased wage, an inheritance, even people winning the lottery – all of these have taken financial management courses to better understand their financial position and manage their money.
Eligibility :
The People Analytics & Digital HR program has the following eligibility criteria:
1. Graduation with minimum 50% marks
2. All the management and business related students, any student who want to join.
Certification:
1. Course Content
2. Financial Accounting: Foundations
3. About Business Environment
4. Role of Accounting & Financial Management
5. Sources of Company Finance
6. Financial Statement & Analysis
7. Budgeting & Break-Even-Analysis
8. Budgeting Control & Capital Investment Appraisal
9. Financing the Business and Re-Organization strategies