About Business Analytics
Business analytics courses help teach students statistical skills and tools, programming languages and other various skills. These courses help prepare students for real-world applications in their current or desired role.
Business analytics provides a way for businesses to plan for the future. By modeling the trends in a businesses' sales, profits and other key metrics, these indicators can be projected into the future. Understanding the changes that are likely to occur seasonally, annually or on any scale allow businesses to better prepare. This may mean decreasing spending in preparation for a slow season or investing in new marketing campaigns to compensate. Large suppliers can use this data to predict order volume and minimize waste in their warehouses. Planning for future events provides a huge advantage to all businesses.
Scope of Business Analytics
Business analytics has a wide range of application and usages. It can be used for descriptive analysis in which data is utilized to understand past and present situation. This kind of descriptive analysis is used to asses' current market position of the company and effectiveness of previous business decision.
It is used for predictive analysis, which is typical used to asses' previous business performance.
Business analytics is also used for prescriptive analysis, which is utilized to formulate optimization techniques for stronger business performance.
For example, business analytics is used to determine pricing of various products in a departmental store based past and present set of information.
Benefits of Business Analytics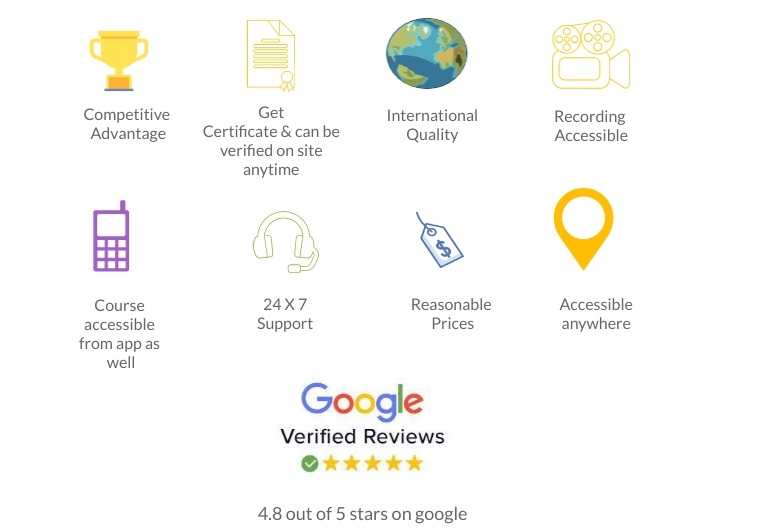 Business analytics can help provide a wide array of benefits
Enable data-driven decision making that has the potential to increase profits and improve efficiency
With predictive analytics, allow businesses to plan for the future in ways that were previously impossible
Helps a company make informed business decisions
By modeling the outcomes and understanding the past, guesswork is minimized
Present meaningful, clear data to support decision making and convince stakeholder
Eligibility :
Program has the following eligibility criteria:
1. Graduation with minimum 50% marks
2. All the management and business related students, any student who want to join.
Certification:
Module 1: Orientation and Introduction to Business Analytics
Module 2: Descriptive Analytics: Describing and Forecasting Future Events
Module 3: Predictive Analytics: Making Predictions Using Data
Module 4: Predictive and Prescriptive Analytics: Application and Toolkit
Module 5: Predictive Analytics: Tools for Decision Making
Module 6: Predictive Analytics: Using Data to Predict Employee Performance
Module 7: Prescriptive Analytics: Providing Recommendations to Change Behavior
Module 8: Prescriptive Analytics: Determining the Most Favorable Outcomes
Module 9: Application of Analytics for Business
Module 10: Career Opportunities in Business Analytics