About Internet Of Things
If you've ever wished that your fridge could send you a shopping list or your lights could turn on and off with your phone, you've wished for IoT connectivity. The concept of the internet of things takes the connectivity of the internet beyond your computer to everyday items.
Current use cases include everything from smart home features (that list generating fridge, for example) to business features such as automatic service orders for IoT monitored products. IoT applications are headed for just about every area of our lives as we become more connected.
The real question is what can't it do. IoT healthcare solutions, IoT security sector, IoT within big data, it's all part of the collective ecosystem created by the internet. Connecting physical objects to cyberspace helps reduce the headache of maintaining those objects and gives us control over menial aspects of our lives.
Scope of Internet Of Things
Businesses are responding to changing customer needs by providing automated support through Iot. It allows businesses to provide real-world solutions and maintenance while scaling back on the resources needed to provide those services. Connected things give the power company faster response times through smart meters, for example, or business the ability to pivot with machine-to-machine sharing. It gives elevator companies the option of predictive maintenance, making machines both safer and more convenient.
The physical world is on the edge of transformation as wi-fi expands and more physical objects are networked. It's time you learned how to build, maintain, and analyze these connections. With the cost of technology falling, organizations like McKinsey predicting the rise of machine learning analytics, and wi-fi penetration reaching new highs, it's an IoT perfect storm.
Benefits of Internet Of Things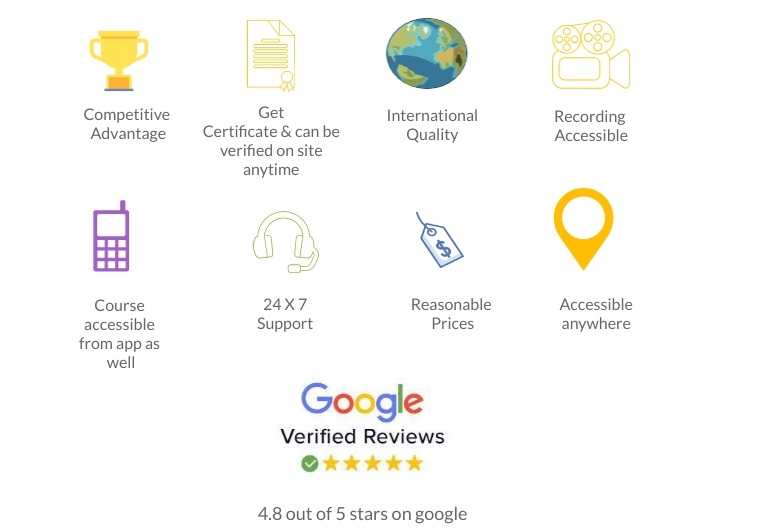 1. Improved productivity of staff and reduced human labor
2. Efficient operation management
3. Better use of resources and assets
4. Cost-effective operation
5. Improved work safety
6. Thorough marketing and business development
7. Improved customer service and retention
8. Better business opportunities
9. More trustworthy image of the company
Eligibility:
Program has the following eligibility criteria:
1. Graduation with minimum 50% marks
2. All the management and business related students, any student who wants to join.
Certification:
a) IOT concepts
i) Technologies that led to evolution of IOT
ii) IOT and SCADA
iii) IOT and M2M
iv) IOT and Big Data
b) IOT Standards
i) Requirement of international standard ( case study)
ii) IOT standards in practice.
iii) Operating platforms /systems
c) Components of IOT System.
i) Design of IOT systems
ii) Development of prototypes.
d) Relevance of IOT for the future.
i) IOT in everyday life
ii) Internet of Everything
iii) IOT and Individual Privacy.
e) IOT Applications.
i) Lighting as a service
ii) Intelligent Traffic Systems ( case study)
iii) Smart Parking ( case study)
iv) Smart water management ( case study)
f) IOT for smart cities
g) IOT in Indian Scenario
i) IOT and Aadhaar
ii) IOT for health services.
iii) IOT for financial inclusion.
iv) IOT for rural empowerment.
h) Challenges in IOT implementation.
i) Big Data Management.
ii) Connectivity challenges.
iii) Mission-critical applications.